February 2, 2016 § Leave a comment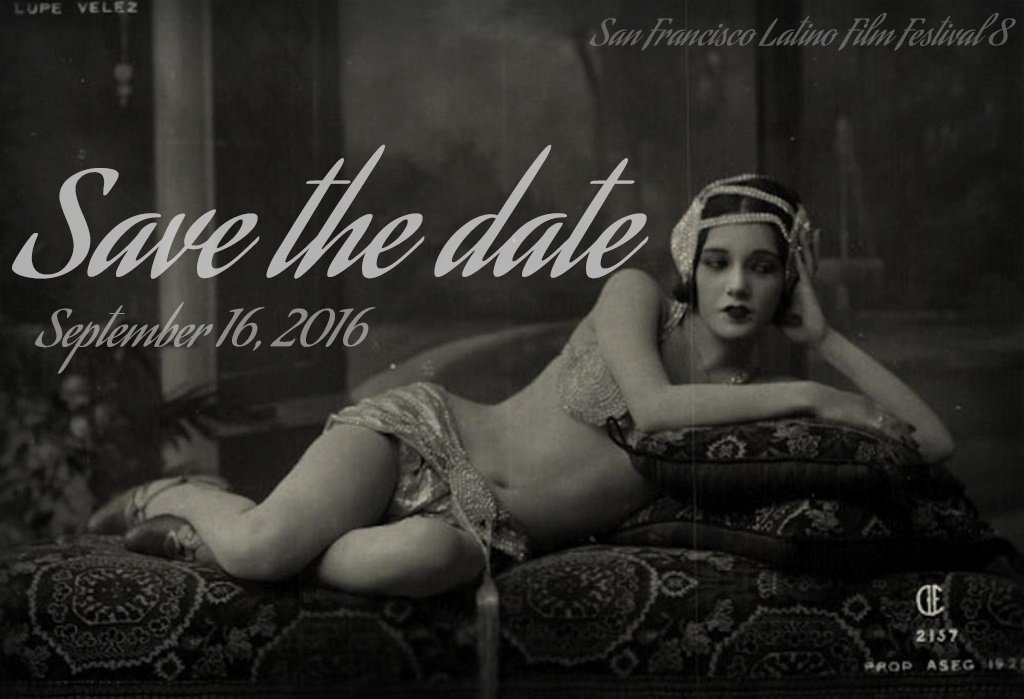 As we begin this new chapter in Cine+Mas history, we take into consideration the past year's dramas, triumphs, and hard work our group and community has endured. We move through 2016 with new purpose: a vision that celebrates where we're from and welcomes the future with the gleaming faces of Divas of the Golden Era of Mexican Cinema.
Our mission with this festival this year is to showcase the innocence of what was once new territory for the Americas in film. We'll share stories of our journey. Celebrate monthly up to September with film and dinner events. Join us. Get in early as a contributor and please share our stories with your friends and family.
¡Nos vemos en el cine!
Donor Recognition and Benefits for the 2016 Cine+Mas San Francisco Latino Film Festival
$5,000- $9,999    Studio Head DONATE
"Studio Head" listing in 2016 Festival Guide
Verbal recognition at all festival screenings
Opportunity to introduce a film
Film Sponsorship – select a film to sponsor and receive verbal, print, screen, and special signage recognition
Invitation for 2 to a private screening event
Invitation for 2 to a private dinner with a Guest Artist
4 Full Festival All Access Passes (includes all films and ticketed special events)
8 Invitations to VIP Encuentro- private, invite only event
Festival poster
$2,500-$4,999     Executive Producer
"Executive Producer" listing in 2016 Festival Guide
Film Sponsorship – select a film to sponsor and receive verbal, print, screen, and special signage recognition
Invitation for 2 to a private screening event
Invitation for 2 to a private dinner with Guest Artist
3 Full Festival All Access Passes (includes all films and ticketed special events)
6 Invitations to VIP Encuentro- private, invite only event
Festival poster
$1,000-$2,499     Producer DONATE
"Producer" listing in 2016 Festival Guide
Film Sponsorship – select a film to sponsor and receive verbal, print, screen, and special signage recognition
Invitation for 2 to Private Event with Guest Artist
2 Full Festival All Access Passes (includes all films and ticketed special events)
4 Invitations to VIP Encuentro- private, invite only event
Festival poster
$500- $999     Director DONATE
"Director" listing in 2016 Festival Guide
14 film tickets (general admission films only)
2 Tickets to Opening Night party
2 Invitations to private, invite only event
Festival poster
$250-$499        Celebrity
"Celebrity" listing in 2016 Festival Guide
8 film tickets (general admission films only)
2 Invitations to private, invite only event
Festival poster
$100-$249        Film Buff DONATE

"Film Buff" listing in 2016 Festival Guide
4 Film tickets (general admission films only)
Festival poster
$50-$99        Big Fan DONATE
"Big Fan" listing in 2016 Festival Guide
2 Film tickets (general admission films only)
Festival poster
$10- $49        Fan DONATE
"Fan" listing in 2016 Festival Guide
Festival poster